Worldwide shipping

To buy your PlyGo ,

64 EUR
+ shipping costs

To buy PlyGo , payments can be made by clicking here:







Or by contacting:
+32 2 6756770 or +32 476016630
sales@plygo.eu

And by paying to the account
IBAN: BE88 6430 0570 9741
BIC / SWIFT: BMPBBEBB

Of Sustainable innovation Partners SPRL
Avenue du Martin Pêcheur 54 / 2
1170 Bruxelles - Watermael
(BELGIUM)

For further details or questions,
please write to:
companysolutions@plygo.eu




---
Sales conditions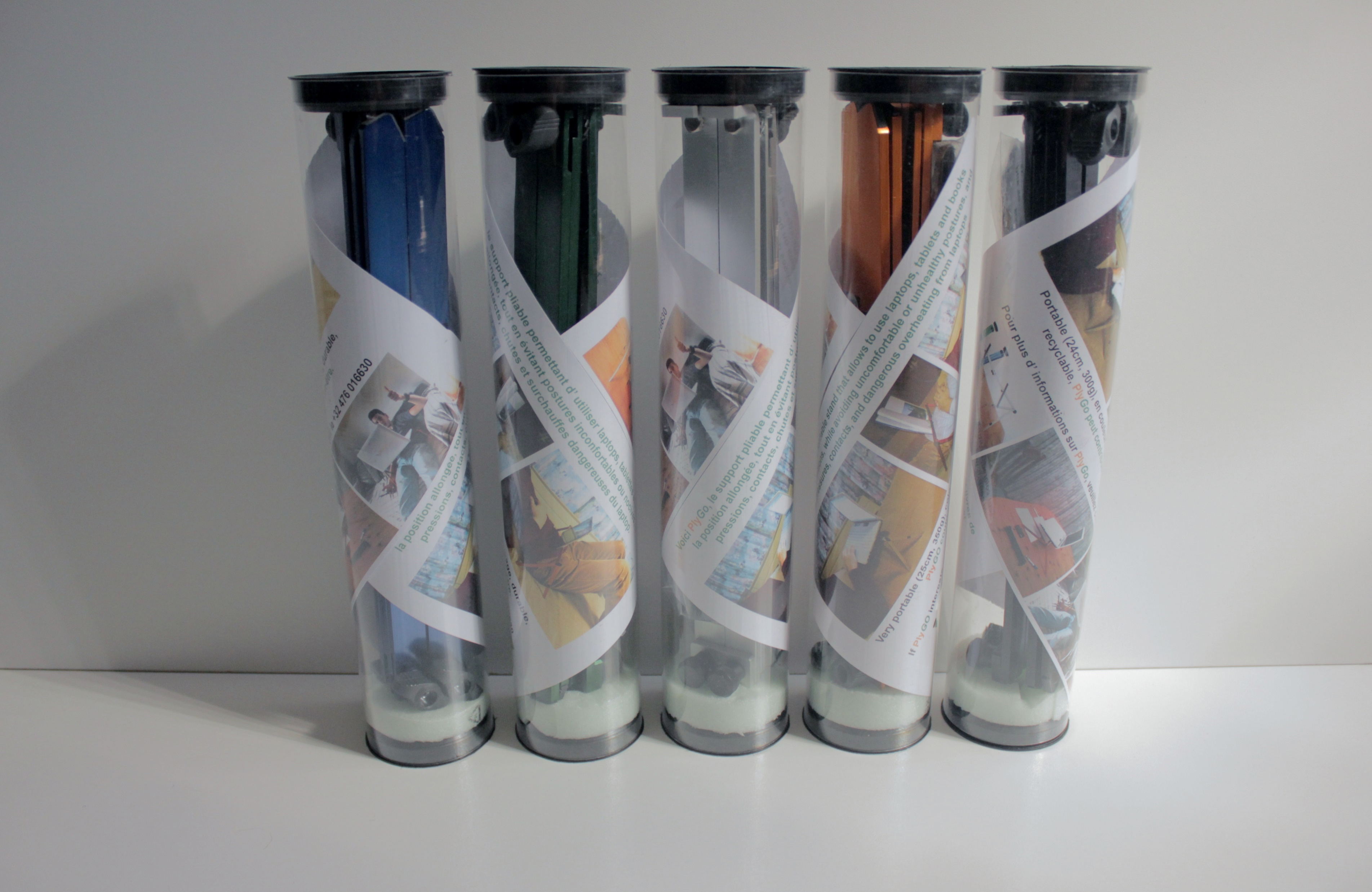 RETURNS, AND 30 DAY MONEY BACK GUARANTEE:

If for some reasons a customer is not fully satisfied with his / her

PlyGo stand, he / she can return it within 30 days of purchase for full refund, by writing to sales@plygo.eu (but the return shipment is at the charge of the customer).
INTERNATIONAL SHIPPING INFORMATION:
We ship worldwide from Brussels, using carriers such as GLS, BPost, FedEx, DHL… and we charge to customers the same shipment costs that we have paid: most of them are below 20 €, but you can have a better idea by checking the carrier sites.
VAT AND CUSTOMS DUTIES:

International orders may be subject to import fees, taxes, and customs duties charged by the receiving country. We provide accurate information about the content of the

PlyGo package, so helping customs to process the order in a quick and efficient way. As we have no control over customs charges, nor can we predict the amount charged, nor which countries will impose these fees, the customer is finally responsible for customs clearance, and for the payment of duties and taxes fees.
Please contact your local customs office for more info.
Partner Companies
you can also find PlyGo at:
La Boutique des Inventions
La Boutique des Inventions
9 rue Mayet and 15 rue St. Paul, Paris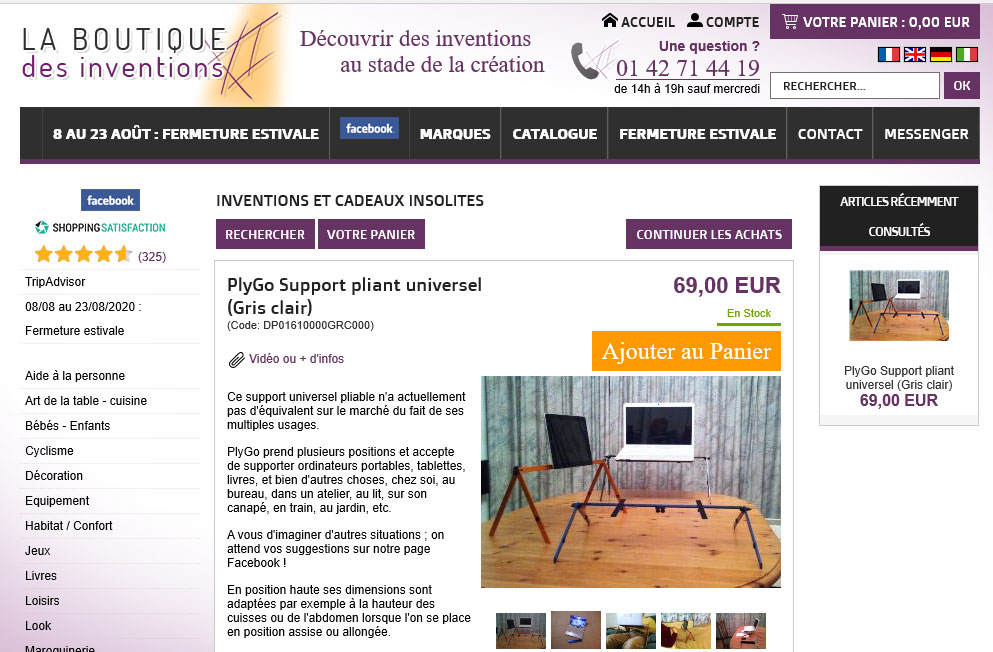 Website
Microsys SPRL
Microsys SPRL
Place communale d' Auderghem 17, 1160 Bruxelles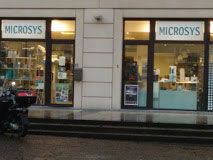 Website
---
Amazon
Amazon
Website
ADVYS
ADVYS
Manta 20 B-9250 Waasmunster Belgium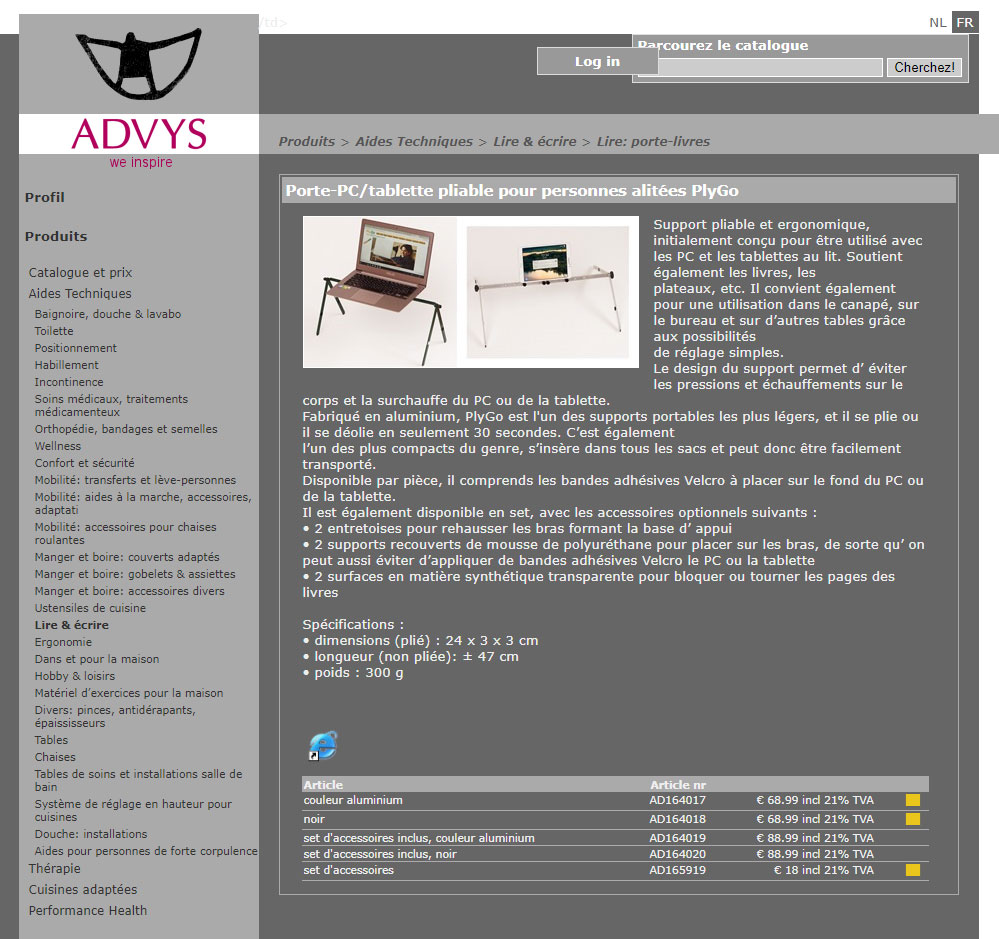 Website
Boutique Tout pour le dos
Boutique Tout pour le dos
9501 av. Christophe-Colomb Montréal (Québec) H2M 2E3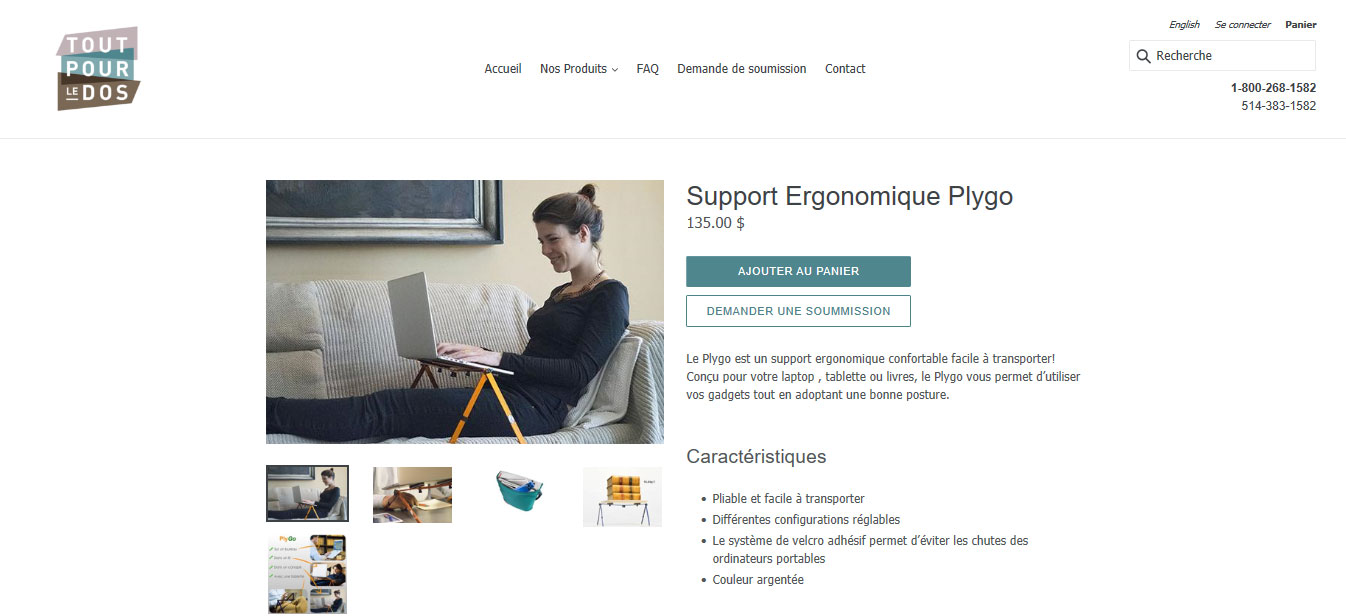 Website
GDF-concept
GDF-concept
G. DEVIS & FILS - T.V.A. : BE 0401 952 360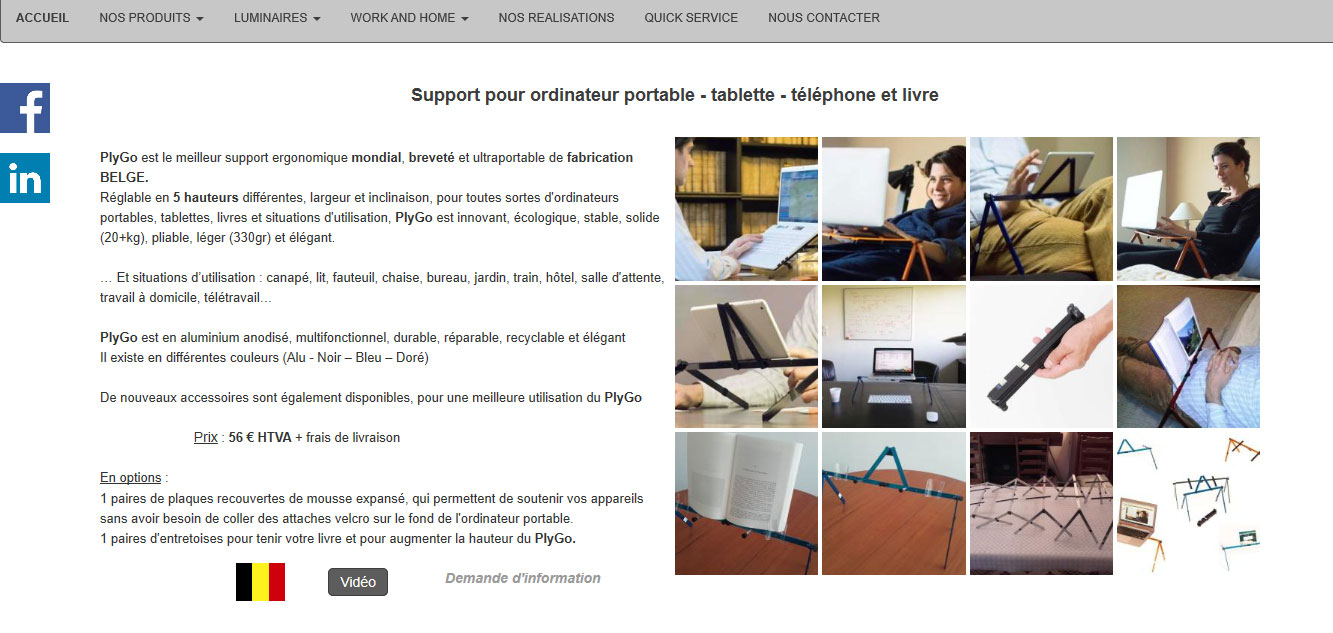 Website
&Bliss
&Bliss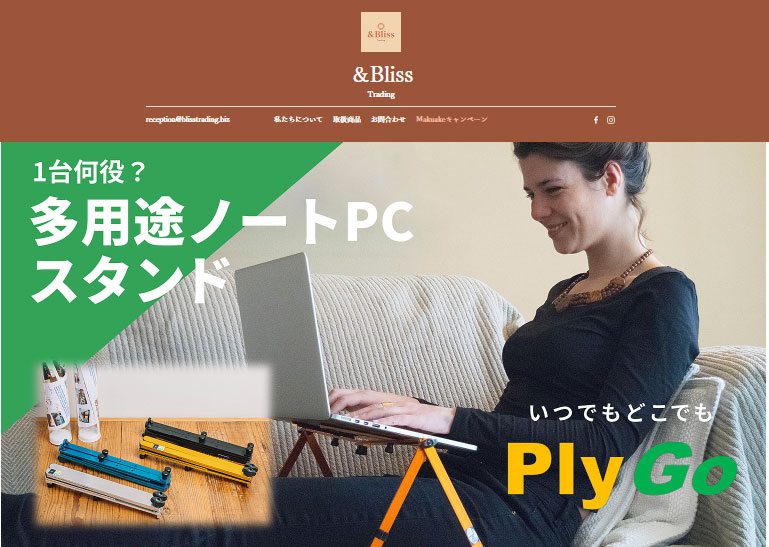 Website
EBay
EBay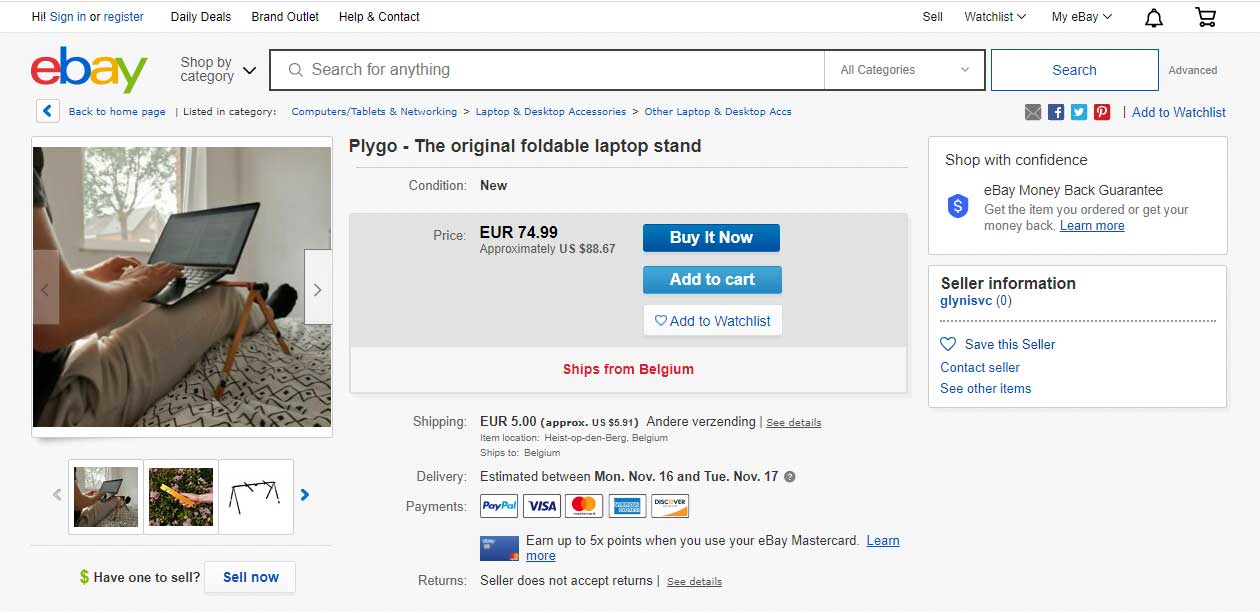 Website